Meet our translators! All are native German speakers and experienced translators of literary texts. You will know who is working on your book! The choice will be made for you depending on the genre of your work and, of course, the availability of translators, but if you have a favorite, your request will be taken into account.
Literary English to German translators
My name is Miriam Neidhardt, and I have been translating novels for publishing houses and self-publishers for 10 years. I  hold a degree in translation from the Johannes Gutenberg University in Germersheim, Germany, and you can find a list of books translated by me on my website at www.miriam-neidhardt.de.
For this Book Translation Service, I am your contact, organise the translation and will either edit or proofread the German version of your novel.
---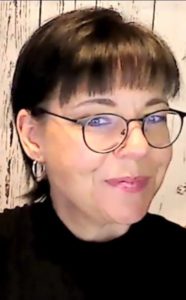 Creative, curious, comical, creepy—that's me, Anja Weiligmann. To be honest, the creepy part rather refers to my reading and translation preferences, but it perfectly fits the alliteration.
I bring 20 years of experience in translating literature, games, movies, documentaries and more to the table, Stephen King's "It" being the most popular novel I have (re-)translated among others.
My preferred genres are: horror, fantasy, crime, (dark) romance, and young adult fiction.
I pride myself of being reliable, meticulous, and as a talented writer in German also of delivering texts which aren't "translatorese" but fun to read—texts that sound as if they were written in German in the first place. When I'm not translating, I enjoy more innocent hobbies like reading, sewing, knitting, everything DIY, and my dog.
---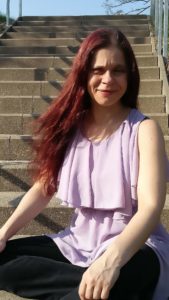 Hi, I'm Anett Enzmann.  I live in the picturesque medieval town of Lueneburg—a logical destination in the wake of studying German philology (a combination of medieval studies and linguistics) and musicology at TU Berlin. For the last decade, I have been working as a freelance translator, specializing in storytelling. While I certainly still know my way around 14th-century Europe, over the years my focus has shifted towards more contemporary writing and media: geek culture, science fiction, and horror, just to name a few. Since 2014, I have been continuously rendering short stories and lore for Wizards of the Coasts's Magic: The Gathering franchise into German—an experience that has definitely helped hone both my writing and editing skills!
I am deeply immersed in American culture, society, and history (I'm married to a Californian, after all!), and there are very few quotes from classic science fiction that will elude me. And of course, like all geeky people, I share my living quarters with a clowder of eccentric cats.
Preferred genres: I am most confident in translating works of horror (Gothic/Lovecraftian and psychological as well as gory), science fiction, historical (Renaissance, American Civil War, Victorian era), and of course contemporary thrillers. I also have a passion for everything that's off the beaten track—be it an anthology of artistic short stories or anything geeky.
---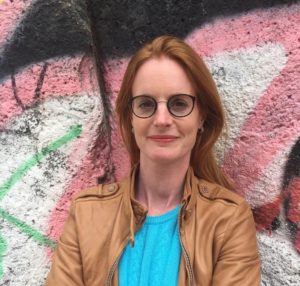 My name is Alice von Canstein. I have always been intrigued by the beauty of words, both written as well as spoken which led me delve into my studies of English and Spanish.
While having translated a myriad of different texts touching on the subject of economy and especially raw materials and mining, my favourite work is that of translating books of literature. My preferred genres are historical literature and children's literature, but every book where I can learn something new about different cultures and countries is more than welcome.
I am working in the tranquility of my home near Cologne, accompanied by my lovely daughter and my cocker spaniel Leo, and when I am not translating, I can often be found kayaking on a lake or river.
---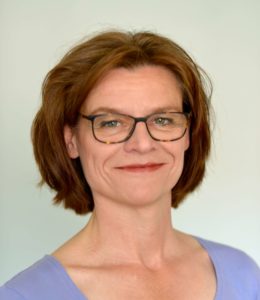 My name is Ingrid Exo. As a young girl, when I was on holiday with my family in the South of England, seeing so many medieval castles, I decided to live near one such castle some day. It all came differently than imagined (I studied Art History, Italian Literature, and Ethnology and spent some time in Italy), but this impression may have had an impact on my penchant for historical fiction.
Since I am in charge to present recommendations for young readers for a small magazine, I am also into children's and young people's books, but I love to translate romance novels as well.
The scope of my interests and preferences is wide, it covers a range from thriller to erotica.
My preferred genres are: romance, children's and adolescent literature, historical fiction, and crime thrillers.
---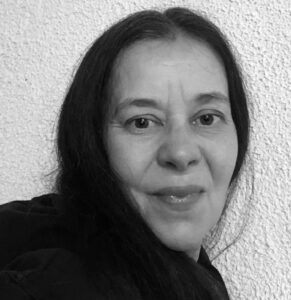 I'm Annika Tschöpe and I have been a translator for English and French for more than 20 years, holding a degree in literary translation from Heinrich Heine University in Düsseldorf. I was born in Dortmund and still live in the area, but the UK is my home from home where part of my family lives.
I have translated a wide variety of books, ranging from historic novels to LitRPG to non-fiction such as James Clear's bestselling "Atomic Habits".
Self-help literature is one of my fields of expertise, and as my passion is 20th-century history, I love translating (auto)biographies.
---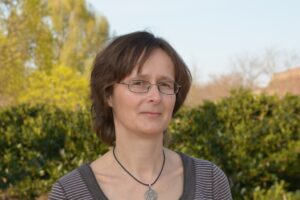 My name is Annette Merbach, and I've been working as a translator, editor, copywriter and proofreader for almost 20 years now. I have a M. A. in linguistics, English and Slavic studies as well as a medical degree. Being an excessive reader myself, it came naturally that I'd earn my living by working with words. In the past, I spent a couple of years abroad, finally returning to Germany where I now live in Berlin with my daughter and our cat. I enjoy travelling, hiking, and being in nature.
My preferred genres are biographies, crime, historical literature, fantasy and youth fiction. I am also open to translating books with philosophical, religious or health topics as well as books that won't fit into a genre.
---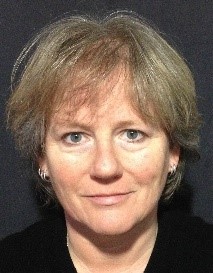 My name is Yvonne Büttgenbach. I studied German and Romance philology and hold a Bachelor Professional of Translation for English. I lived in France for several years and have more than 20 years of professional experience in translating. Since 2015 I have been working full-time as a freelance translator. I live in Wuppertal, Germany, but can be seen traveling around Europe in my self-made campervan with my dog.
My preferred genres are: romance, biographies, and erotica.
---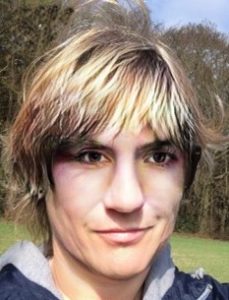 My name is Frank Claudy. I am an IT Manager, but my real passion are books. I have self-published and translated some gay romance which you can find in all your favorite webshops.
My preferred genre is Gay Romance.