Translation, editing, and proofreading in German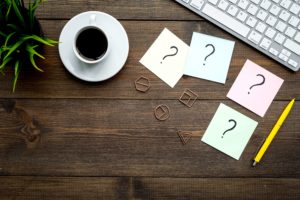 We offer a comprehensive package consisting of translation, editing, and proofreading so that you can be certain to receive the German-language edition of your book in a form ready for publication.
Translation: All our translators are experienced in the field of literary translation, and each and everyone is a native speaker of German.
Editing: An experienced editor will then polish the translation so that the writing truly reads as though originally drafted in German.
Proofreading: In the final round, any remaining spelling and punctuation errors will be carefully eliminated.
You will receive the completed translation in Microsoft Word format.
Test us!
Would you first like to have a sample of our work? We offer a sample translation, with editing, of one page (max. 400 words). This costs 70 USD* and requires a turnaround time of one week. Should you choose us to complete the translation of the entire work, the 70 USD will be credited to you as a down payment.
*VAT of 7% may be charged. Such is the case (1) if the billing address is in Germany or (2) if the billing address is in the EU (but outside Germany) and you do not have any VAT ID number.
Sounds good? Send me an email!
We are not an ordinary translation agency! We are a specialized book translation service from English to German. We do not have a bunch of project managers either; this translations service is managed by Miriam Neidhardt, a graduate translator and experienced literary translator, who will be your only contact person.
Perhaps you have already searched for a translator for your book online and made the experience that good literary translators are hard to find. Most literary translators work for publishing houses and don't have their own website, making them invisible to searching authors. And even if you find someone, you still need an editor and a proofreader in a language that you don't understand … How can you know if they are any good?
We take this work off your hands! All our translators are experienced in translating novels and have been personally tested by me, Miriam Neidhardt. I hold a degree in translation and have been translating books from English into my native German language for 10 years, so I know where to find colleagues and what is important when translating literature. I will find the right translator for you! And also a replacement, should any unforeseen circumstances arise. The same applies to our German editors and proofreaders. You can absolutely really rely on us, all deadlines will always be met, you can simply sit back and receive a flawless, edited and proofread German translation of your work by the agreed deadline, which you can publish as it is.