Our books translated from English to German so far:
(All links to Amazon are affiliate links. If you follow the links and order goods, I receive a commission.)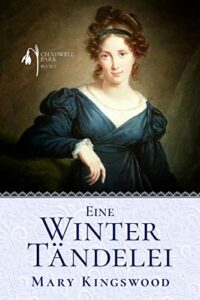 "Eine Wintertändelei", original title: "A Winter Chase"
Autor: Mary Kingswood
Translator: Anja Weiligmann
Book 1 of a 6 book series. A family grown rich in the wool trade. The landed gentry they've displaced. And the gentle daughter whose beauty will open the door to an even greater prize–the nobility.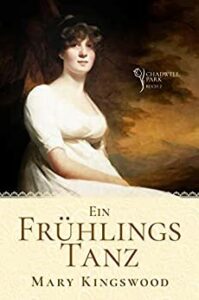 "Ein Frühlingstanz", original title: "A Spring Dance"
Autor: Mary Kingswood
Translator: Alice v. Canstein